Mexican Lust – Big Titted Galilea
Hello guys! Mexican lust thought of bringing back to you this busty brunette babe, Galilea, as you requested several times! Well, our team takes your requests seriously and we are always thinking of you! We know you like this hot chick with her black curly here, you enjoy seeing that big tits and most of all you adore that tattoo that she has just done in the pussy area! Would you like to see her every single day? Yep, we could do that for you, until then we brought her back now just for you! Have a look at this gorgeous eager babe and as she requested she is being fucked between her titties!
As you already know, when she's horny no one could stop her from trying to stuff something into her hungry pussy! Well, today she was home alone and she was waiting for her hot boyfriend to come back from the supermarket. Still waiting and waiting until she decided to start her solo moves with her new pinky friend, a big dildo! She started first of all by rubbing her wet clit and fingering her pussy and then she brought and shoved that pinky dildo of hers into her barely shaved peach! Meanwhile, her guy comes back and her is switching that dildo's place with his fat long dick! Join us if you're interested in seeing more form where this came from!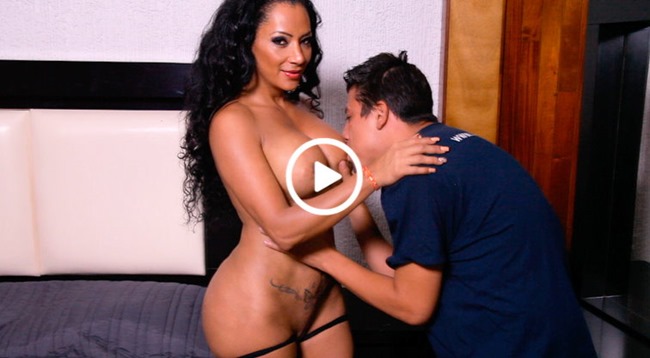 Take a look at this lusty babe getting her huge tits squeezed!