Melody Petite – Mr. Dildo
Are you back and checking for more fresh and funky updates? We brought for you more and more sexy mexicans. Today is all about Melody, this curly babe that enjoys penetrating her pussy with her two fingers but also with sex toys in doggy style position! Melody is gonna take Mr. Dildo and he's gonna make his way up until he's gonna touch and stimulate the G-spot that he finds in the sweet and wet pussy it entered! How about that? That dildo has to do its job and satisfy this chick! Take a seat and watch Mr. Dildo seeking for the G-spot and making this hot babe cum very noisy!
This hot curly chick loves licking candies but she enjoys the most licking and slurping real cocks! As no cock is available for her today she was going to practice what she does best on the one and only, the famous Mr. Dildo. He was always there to save her and he is also here now! His job is to enter that wet puss and to stimulate real hard that G-spot as he always has done! Watch out his hot scene now and if you wanna see more we are waiting for you back!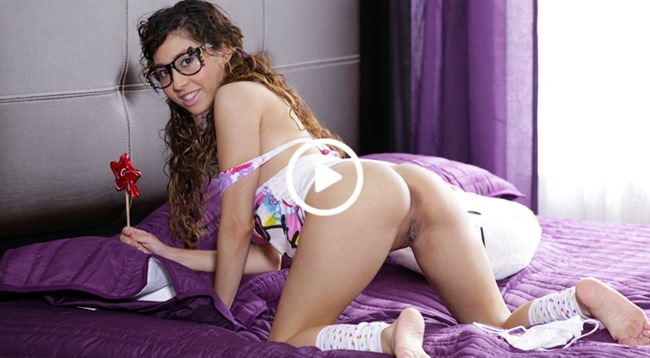 Watch here this lusty babe stuffing her wet pussy!